Welcome to the website for the Kyle & Upper Ouse IDB, funded partly by Local Government and partly by local landowners.
We provide a public service, reducing the risk of flooding from land and property.
We run numerous pumping stations and carry out a drainage maintenance programme to ensure that our drains are working efficiently and that water levels are kept at an optimum level.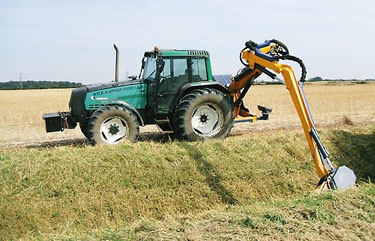 Registered office of the IDB
Kyle & Upper Ouse IDB
Club Chambers
Museum Street
York
YO1 7DN
Telephone: 01904 655202
Fax: 01904 623456
Email: info@kuoidb.org.uk
Chairman: Mr R C Shedden
Vice-Chairman: Mr T W Clark
Clerk: Mr N Everard (Hunter Gee Holroyd)
Financial Officer: Miss J Simpson (Hunter Gee Holroyd)
Foreman: Mr D Cowton
Out of Hours Emergency Contact
Please call Mr David Cowton 07889 157 090