Planned water release to mitigate lethal river temperatures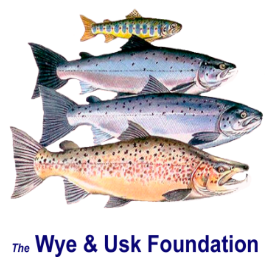 The impact of the hot weather is near to reaching lethal levels in the Wye. Temperatures in the Lower Wye were >23 degrees on Wednesday and if the forecast for next week is correct temperatures are likely to be even higher. In the drought of 1976 the Wye reached 27degrees and resulted in a massive fish kill.
We have the majority of this year's Wye salmon run still stuck below Ross due to the low flows. Many pools have hundreds of fish in them.
We have negotiated with Welsh Water to enact their 'spate clause' and they have agreed to release additional water over the weekend which we hope will prevent the river reaching lethal temperatures and avoid a fish kill.
We appreciate that abstraction during such hot dry conditions is sustaining crops but we hope that the potential impact of these weather conditions on our wildlife is understood too. We are asking abstractors to halt where possible or limit if not, their water take from the Wye on Sunday, Monday and Tuesday to ensure this release of water reaches the fish it is intended for…
If you are an abstractor please do let me know your thoughts on the above and any decision you subsequently make.
Please share this request with any neighbours/friends that may be abstracting so that it reaches as many people as possible.
Thank you in advance,
Kate
Kate Speke-Adams
Head of Land Use
Wye & Usk Foundation