Message From The Met Office Advisor – Yorkshire, The Humber Region & NE England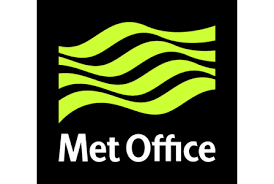 Met Office App Yellow Warning of Thunderstorms – Sunday
The unsettle 'rut' that we've got ourselves stuck in, looks set to continue for the foreseeable future. We have more areas of low pressure lining up to move across the country next week and beyond. It doesn't mean that there won't be any decent weather, just that It's going to come in the form of shorter spells in-between the showers. Temperatures are forecast to remain near the seasonal average.
Today and tomorrow will give us some respite, allowing recovery operations in flood hit areas to continue unimpeded. There will be a scattering of showers today, but not of sufficient magnitude to cause any major concern. Becoming dry overnight, and for most of us, Saturday will be fine and dry. Any showers should be light, and most likely in the north Pennines.
Sunday may start dry, but as the day goes on there's an increasing risk of seeing showers and thunderstorms breaking out, with all the associated problems they can bring. Whilst most avoid the worst of the impacts, like this week just gone, there could be some more localised effects from the most intense downpours. This means…
There is a small chance that homes and businesses could be flooded quickly, with damage to some buildings from floodwater and lightning strikes
There is a small chance of fast flowing or deep floodwater causing danger to life
Where flooding or lightning strikes occur, there is a chance of delays and some cancellations to train and bus services
There is a small chance that some communities become cut off by flooded roads
We have a Yellow Warning of Thunderstorms in force from 12:00 to 22:00 on Sunday (very low likelihood, medium impacts) covering all of us except southern parts of the Humber Region (attached)
As I said at the start, next week looks unsettled with an ongoing risk of heavy showers and thunderstorms which will need to be assessed closer to the time
It's worth referring to this mornings Flood Guidance Statement for a view of overall flood risk (including rivers), and I'd recommend keeping a very close eye on the rainfall radar on Sunday especially.
Useful Links:  Hazard Manager, Met Office Website (location specific 7 day forecast),