NFU Farmed Environment Conference and "United by our environment, our food, our future" Report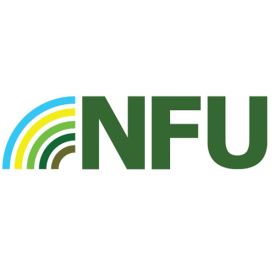 You may have seen in the press that the NFU held a Farmed Environment Conference in London on the 11th December. The event was a great success and really highlighted the importance of a farmed environment that works in harmony with productive food and farming businesses.
The event also saw the launch of our new report "United by our environment, our food, our future" which is attached to this email. It details the role farming has played through the generations in shaping Britain's iconic countryside. The report sets out our key policy asks of government and highlights the need for a better data-based approach to:
underpin effective future agricultural and environmental policy making
ensure that environmental successes can be recognised
understand where there is more work needed.
At such a critical point in the Brexit process and the establishment of a new agricultural policy, it is imperative that we continue to highlight to the government the need for a future environmental land management scheme that is open to all farmers, voluntary, simple to apply for and administer and one which offers a fair reward. We need to balance continuous improvements in productivity to feed our growing populations, with the need to reduce environmental footprints and increase our resource efficiency – a great challenge we can only achieve by working together across the industry, with stakeholders and government.
Please feel free to share this report with wider organisations and partnerships, and if you wish to discuss further, please feel free to get in touch with our North East Region Environment Team.