NOTICE OF DETERMINATION- DDC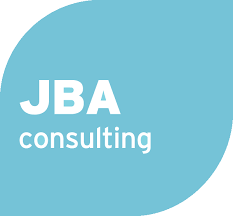 DANVM DRAINAGE COMMISSONERS
ENVIRONMENTAL IMPACT ASSESSMENT
(LAND DRAINAGE IMPROVEMENT WORKS) (AMENDMENT) REGULATIONS 2017
NOTICE OF DETERMINATION
The Danvm Drainage Commissioners propose to carry out improvement works (as defined in the above Regulations) to the drainage network in the vicinity of Whitley and Great Heck in North Yorkshire. The proposed works are to remediate the impacts of mining subsidence and include the construction of a new pumping station, the cutting of new drains and the re-grading of existing watercourses.
In accordance with the above Regulations, the Board determined that the scheme is likely to have significant environmental effects and prepared an Environmental Statement. The relevant consultation bodies were consulted, along with other interested parties in June 2017. Further information was provided to two consultees in September 2017.
Following this the Commissioners have determined, in accordance with the above regulations, that the improvement works shall proceed, with the following conditions:
That the mitigation measures detailed in the above document to protect and enhance the environment shall be adopted and carried out.
Habitat creation measures, as detailed in the further information provided to two consultees in September 2017, is implemented in full.
The Environmental Statement produced for the Commissioners provides the main reasons and considerations upon which the Commissioner's determination is based. They also include a description of the main measures to avoid, reduce and offset adverse effects of the proposed works. The Environmental Statement is available for viewing by appointment during office hours at the offices detailed below and on the Shire Group of Internal Drainage Boards' website: https://www.shiregroup-idbs.gov.uk/.
JBA Consulting
Clerk and Engineer to the Board
Epsom House
Redhouse Interchange
Doncaster
South Yorkshire
DN6 7FE