NOTICE OF ENVIRONMENTAL STATEMENT-DDC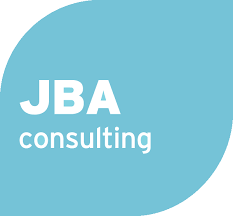 DANVM DRAINAGE COMMISSIONERS 
ENVIRONMENTAL IMPACT ASSESSMENT
(LAND DRAINAGE IMPROVEMENT WORKS) (AMENDMENT) REGULATIONS 2017
NOTICE OF ENVIRONMENTAL STATEMENT
The Danvm Drainage Commissioners propose to carry out improvement works (as defined in the above Regulations) to the drainage network in the vicinity of Whitley and Great Heck in North Yorkshire. The proposed works are to remediate the impacts of mining subsidence and include the construction of a new pumping station, the cutting of new drains and the re-grading of existing watercourses. In accordance with the above Regulations, the Commissioners have determined that the scheme is likely to have significant environmental effects and has prepared an Environmental Statement.
The Environmental Statement is available for viewing by appointment during office hours at the offices detailed below and on the Shire Group of Internal Drainage Boards' website at this link. Paper copies of the full Environmental Statement may be purchased by interested persons for the price of £50.
Any person wishing to make representations in relation to the likely environmental effects of the improvement works to which the Statement relates shall make them in writing to the address below or to laura.thomas@jbaconsulting.com within 30 days from the publication of this notice.
If no objections, in relation to the likely environmental effects of the proposed works, are made and the Commissioners consider that the improvement works should proceed, they may so determine.
Volume 1 – Great Heck Mining Subsidence Remediation Scheme Non-Technical Summary FINAL
Volume 2 – Great Heck Mining Subsidence Remediation Scheme Environmental Statement FINAL
Volume 3 – Great Heck Mining Subsidence Remediation Scheme Appendices FINAL